Deep AI

that analyzes the video, audio & chat of broadcasts.
Sizzle's AI analyzes the video, audio, and chat of your livestreams to automatically determine the best moments. We can tell when the big plays happen, when the commentators are excited, when the audience is excited - and even when it's a funny play. And we can break down moments by players, teams or types of plays.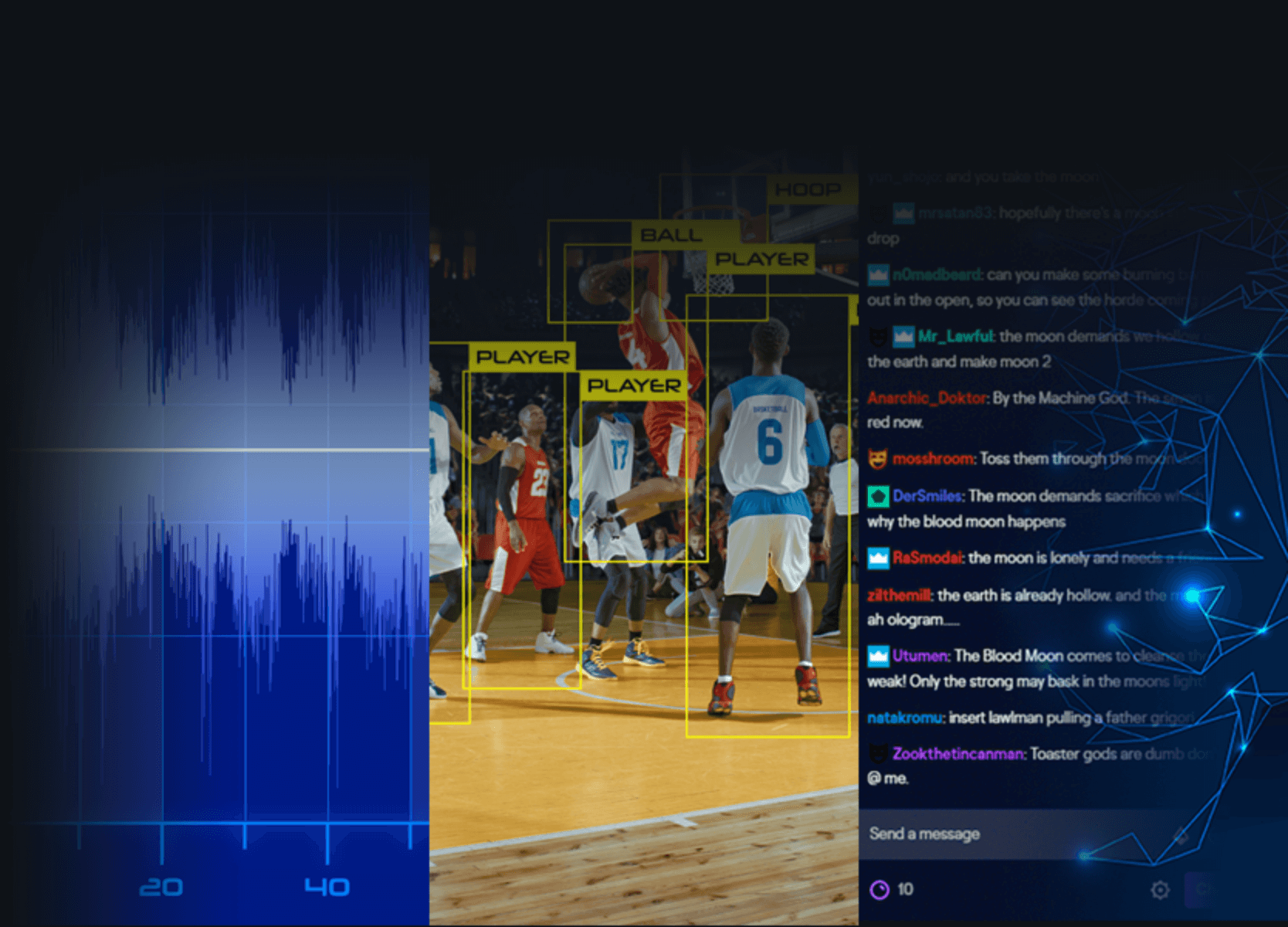 Works with
Twitch

,

YouTube

, or any video backend.
Most fans these days don't mind starting late, but they want to finish the match live. So why not let them do this? Catch them up with all the highlights up to that point - or just the ones they care about.
No software

required.
For gaming highlights, Sizzle analyzes the Twitch or YouTube streams to determine the best moments. We do NOT have any software in any player's PC. So you can broadcast like you normally do, and we'll create highlights behind the scenes.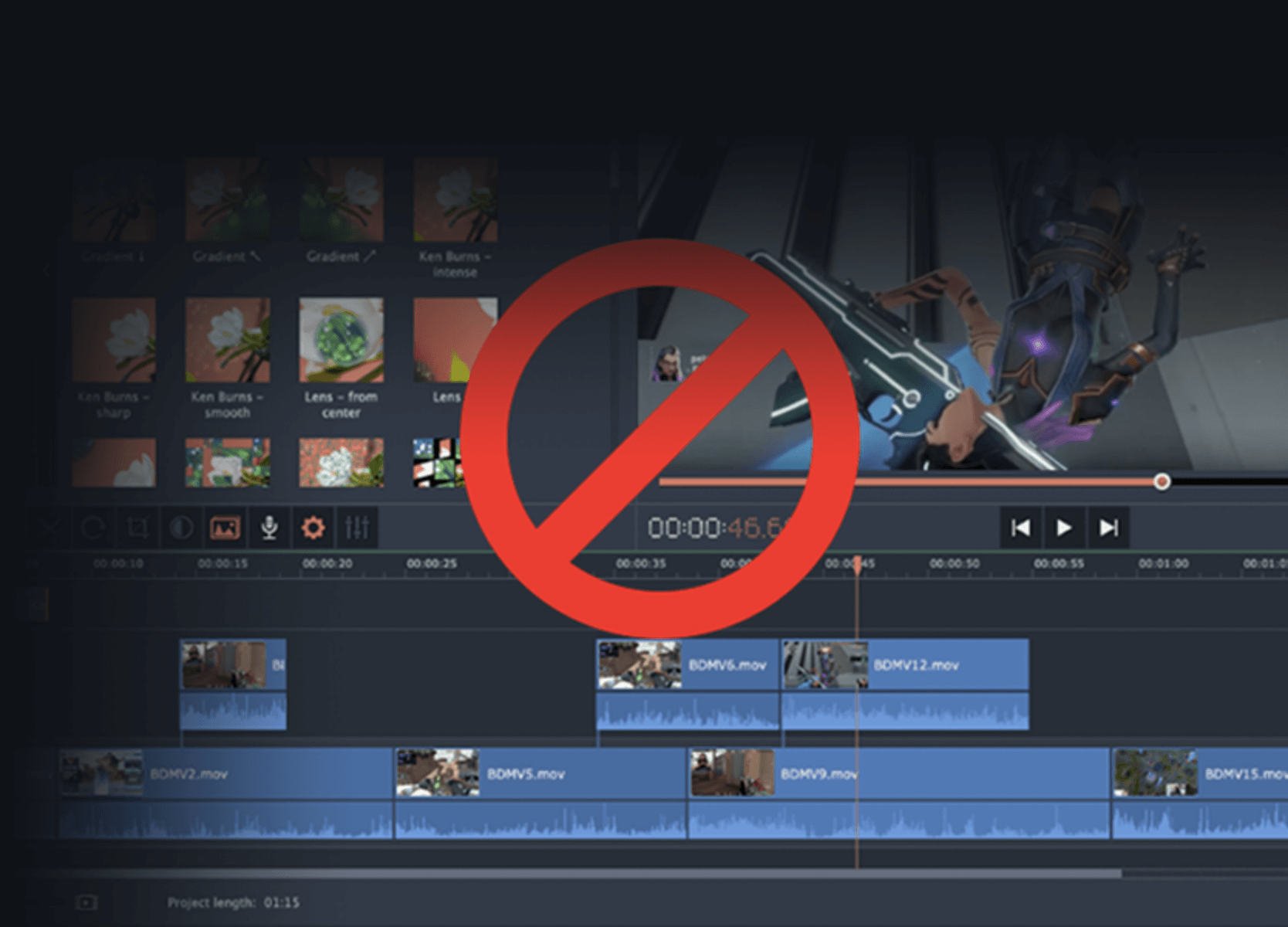 Patented

personalization technology.
Sizzle has developed unique and patented technology to personalize highlights to millions (or billions) of fans. All highlights point back to the source video, so each fan can get a different set of pointers. Some fans may want the best offensive plays, while others may want the funny moments. Sizzle can help you keep all your fans engaged.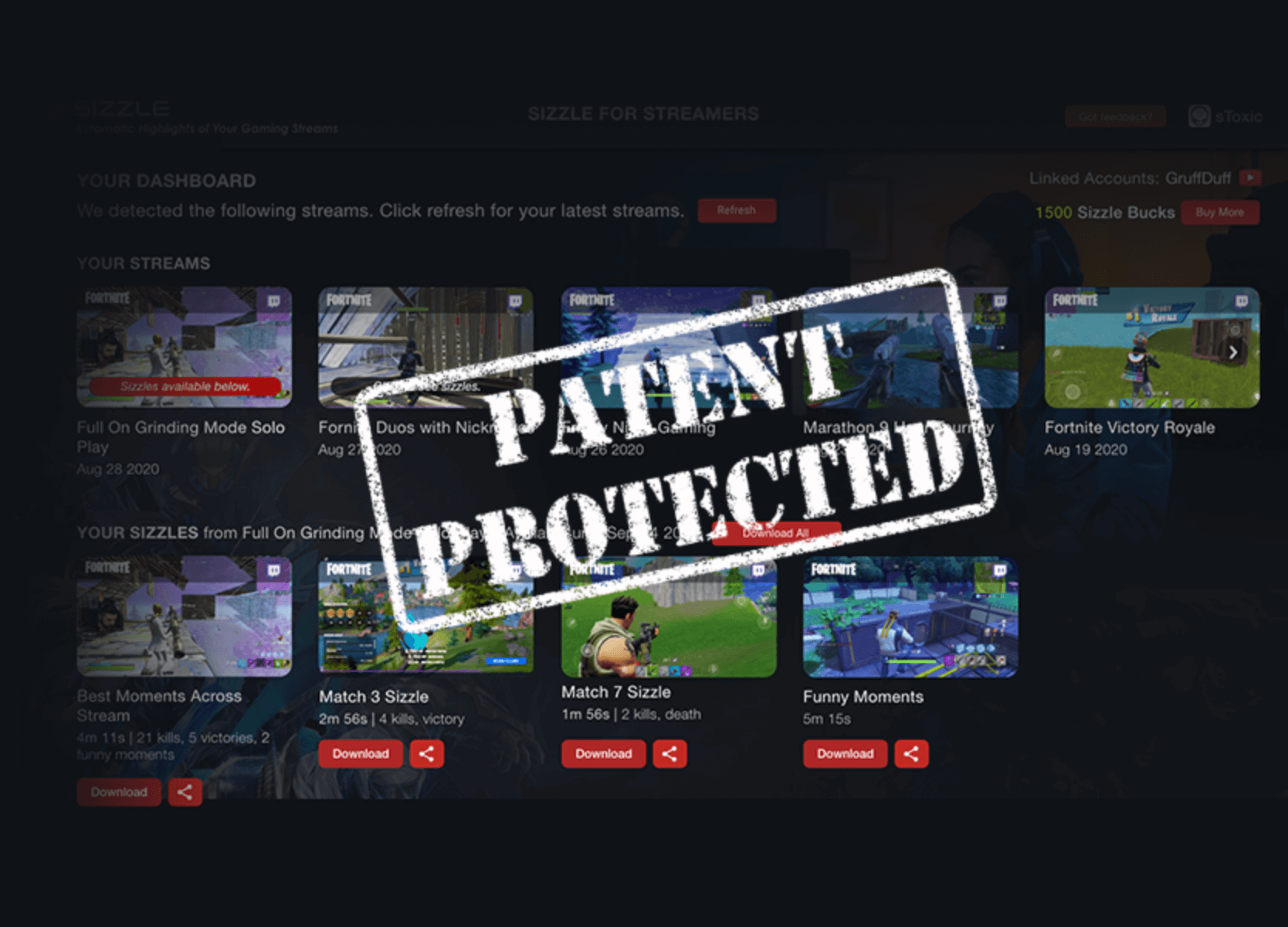 The
power of one

: One file, millions of possibilities.
You only need to store one master broadcast file in your content repository. Sizzle does NOT create any new files for highlights. We simply point fans back to the single file at appropriate moments — which means we can send different moments to billions of fans and give each of them a personalized viewing experience.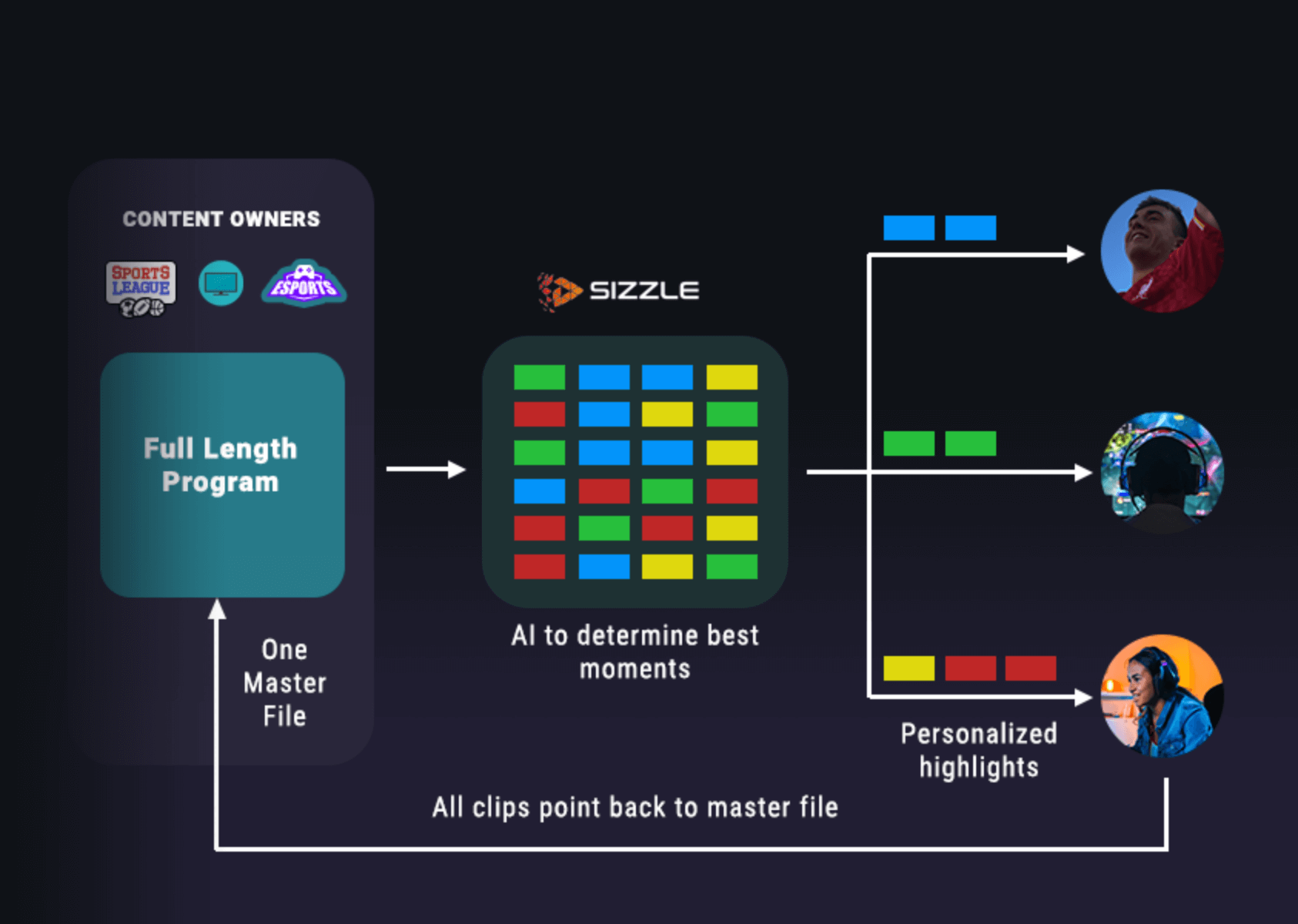 Dynamic annotations for
commentary or

brand messages

.
We've also added an annotation layer on top of the video that can be personalized. Whether it's AI commentary, or subtitles in other languages, Sizzle can simplify your broadcast needs around the world. We can also use annotations for personalized ads overlays or messages to fans.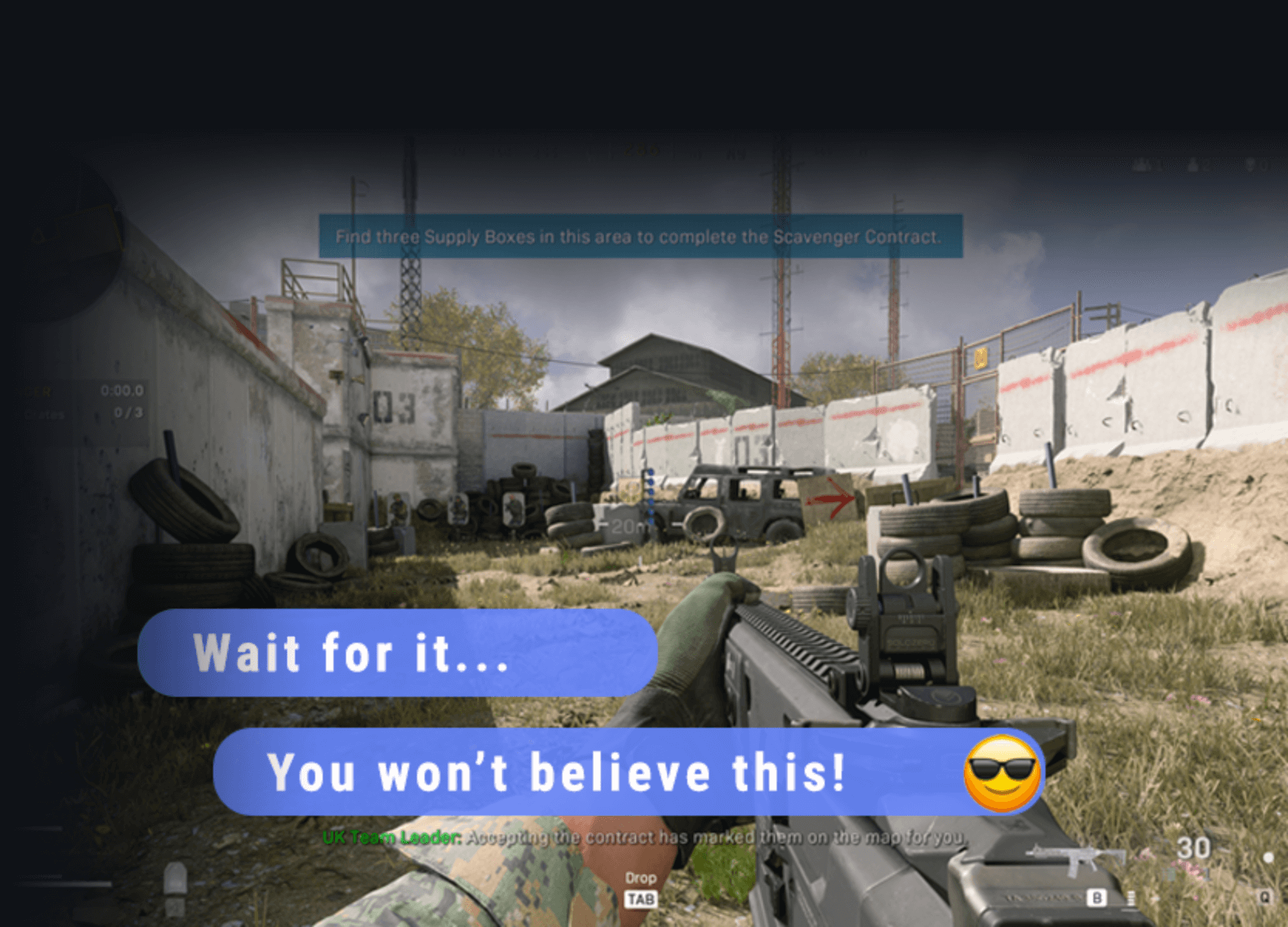 Respect
DRM

and

permissions

.
Since Sizzle points back to your source video, we inherently respect copyright, DRM, and all permissions you have. So if you only want a select set of users to see rich highlights (e.g. subscribers), we will automatically comply with your DRM system.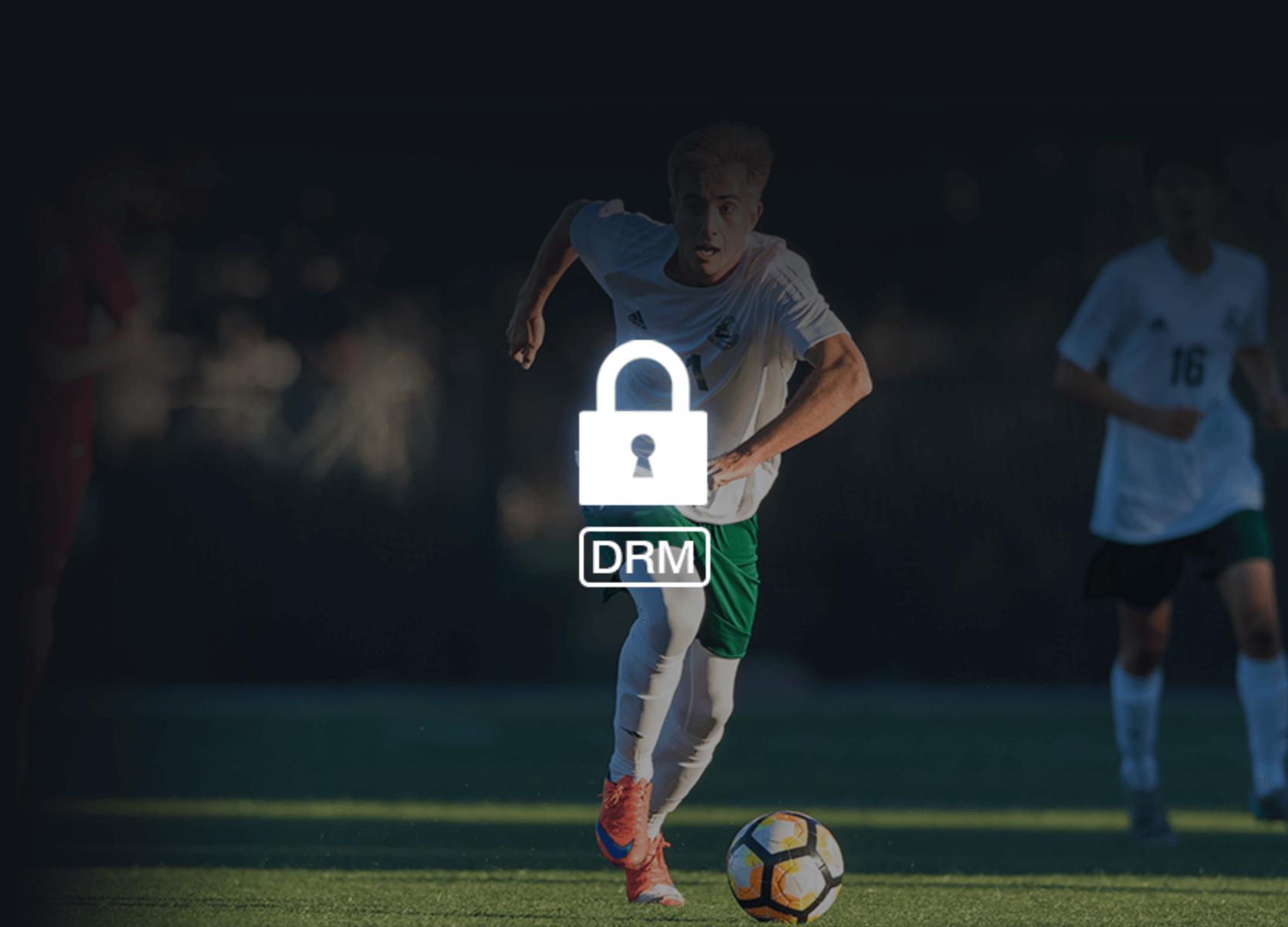 LIGHTWEIGHT
INTEGRATION

.
Since we are not hosting any video, we are a very lightweight add-on to your content system, and we can enable mass personalization. It's a win for you, and win for your fans.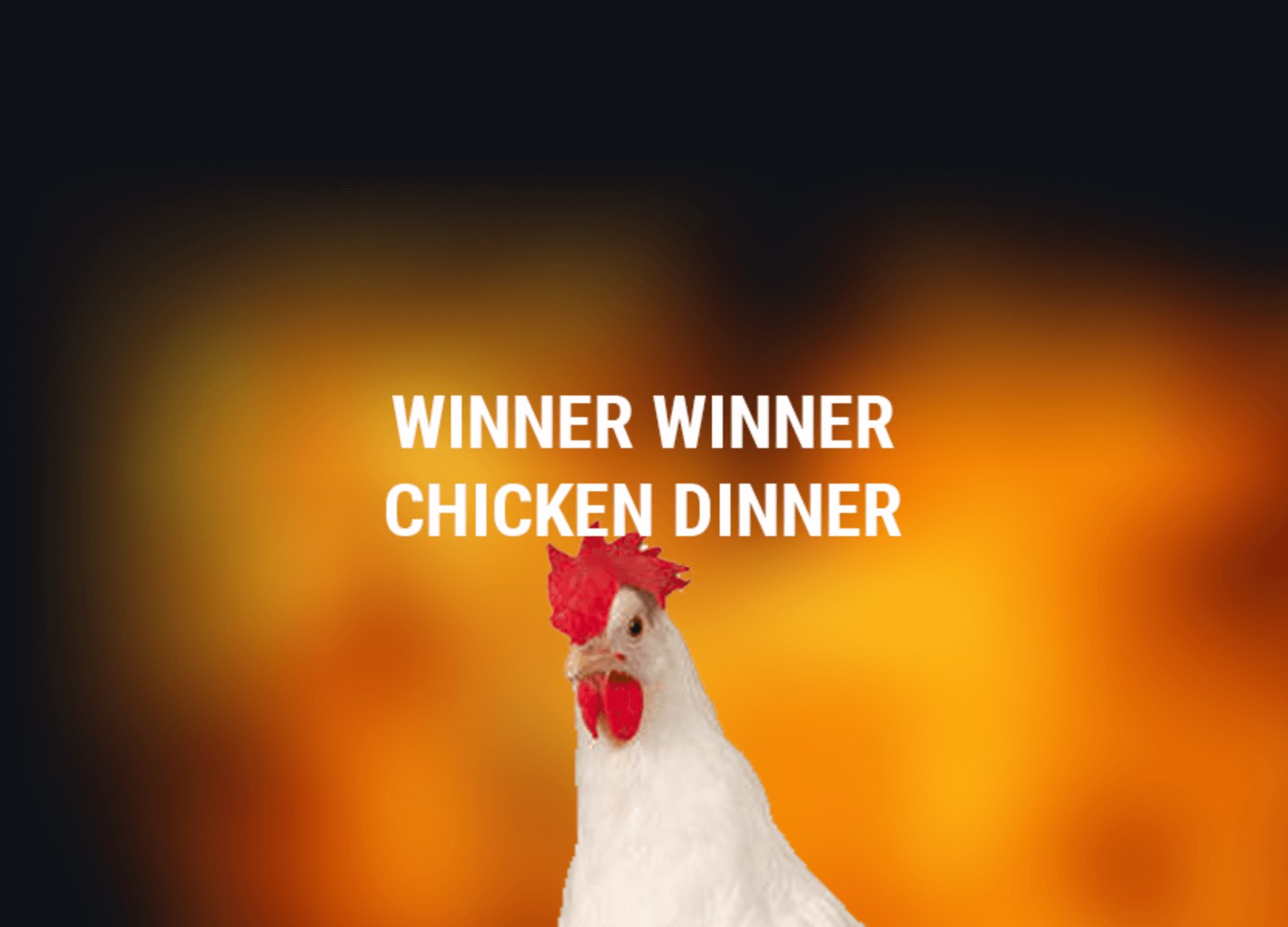 LET'S
CHAT

.
Does the above sound interesting? If so, let's chat! Feel free to email us at info@sizzle.gg and we're happy to talk through the possibilities.